SUPERCAVE
︎
music player
︎
group chat
︎
stems
︎
home / news
︎
main site
︎ 08.17.2023
Hey friends, this Saturday we'll be dropping a song that's one of my favorite things we've ever made. If I'm being honest, this one healed me.
I hope it hits you. As usual, we wanted to share the song with you before anyone else. Xx
︎ 07.29.2023
As promised, here is the entire
James Supercave Discography
to date.
Thank you for listening. Xx
︎ 07.27.2023
Supercave is returning to one of our favorite hometown venues, The Troubadour.
Get first dibs to see us LIVE IN LOS ANGELES 10.16.23 by heading over to our
PRESALE
︎ 05.10.2023
Friends, our first single in forever "PILLS" is out everywhere this Friday but we wanted to give you a chance to listen before anyone else.
Here it is:
︎ 05.04.2023
Our next single PILLS is coming soon!
Pre-save it now
︎ 04.14.2023
🚨 SUPERCAVE x DE LUX 🚨
Live in San Diego, CA - June 24
Get tix here
︎ 04.06.2023
Hey friends! "THE SITUATION" remix from BLACKPAW's Adrian Rodriguez is out tomorrow — but we're dropping it here first. It pulls apart the disco-drenched single and turns it into a club-ready banger. As the marquee DJ and driving force behind LA dance night "Paradise Vice", Adrian is no stranger to sounds that make bodies move. Thrilled he brought his energy to this one. Have a listen!
︎ 04.04.2023
Dropping in a few days ...
PRE-SAVE IT HERE
︎ 03.24.2023
It's official! THE SITUATION is
streaming
across the internet.
Here are a few moments that we captured while working on this track… thank you all for tuning in.
Cheers!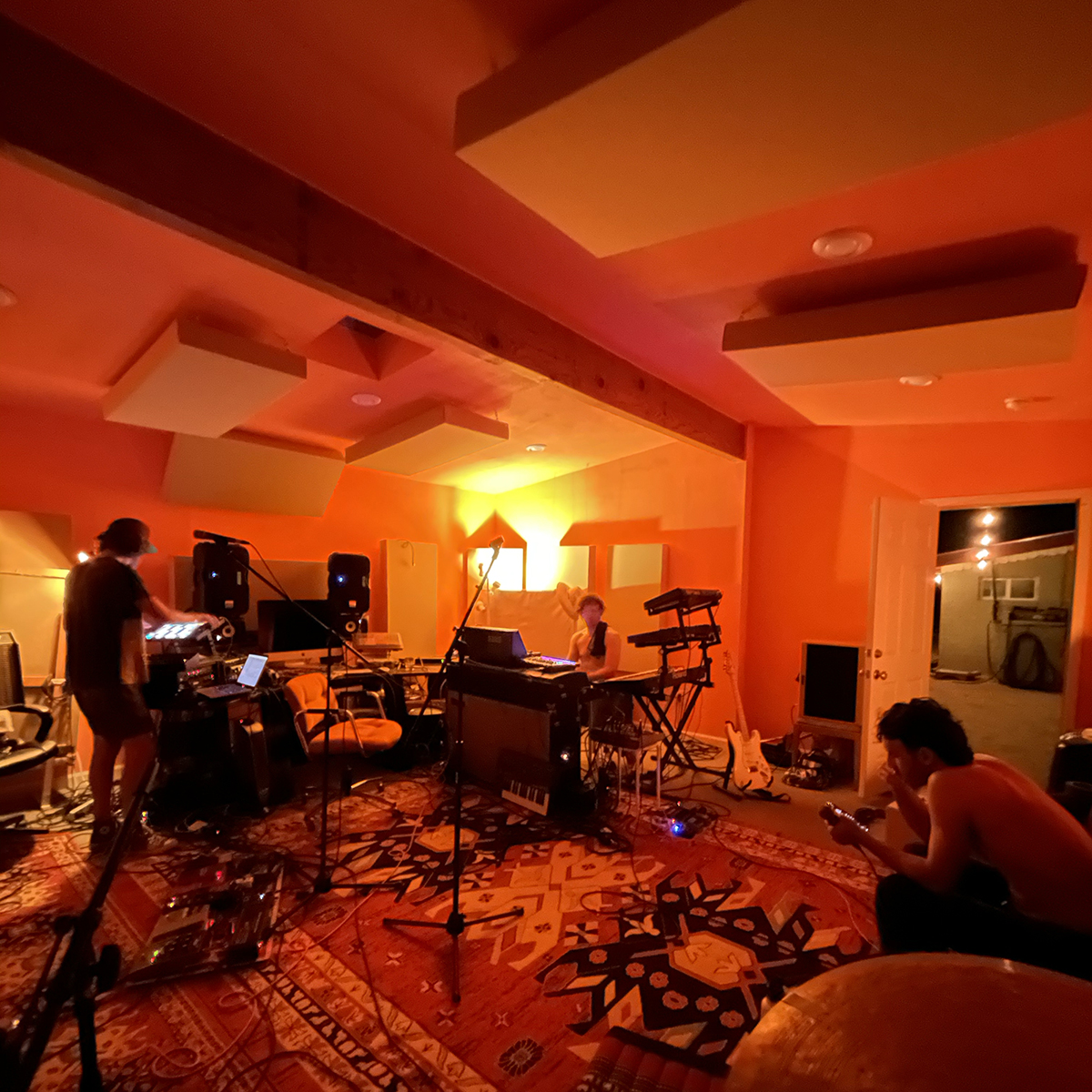 ︎ 03.22.2023
Friends, our first single in forever "THE SITUATION" is out everywhere this Friday but we wanted to give you a chance to listen before anyone else.
Here it is:
︎ 03.14.2023
"Poor George" just crossed 5 MILLION streams on Spotify!
Need to say a MASSIVE THANK YOU to everyone that's been listening to the song. As a special thanks to you guys, we wanted to share a live performance of the song. We never released it, but thought you might like to see it:
︎ 03.07.2023
We are very hyped to announce our upcoming single "THE SITUATION" will be released everywhere 3/24!
And a few days ahead of that, you'll be able to stream it here before anyone else.
You can help us out by
Pre-Saving the song on Spotify now
!
Xx
︎ 03.07.2023
Hello friends!
We will be returning to the stage MAY 15 IN LOS ANGELES. We've missed you.
This show is not yet on sale to the general public... But tickets for the show are now on sale exclusively at
our store
.
With each order, you will receive a poster of your choosing, featuring original artwork by Alexandre Souêtre.
Posters will be available at the Supercave merch booth on the night of the show.
Will you choose the RED or the BLUE? Your ticket(s) will be redeemable at will call.
Tickets available everywhere else this Friday 3/10. $10, $15 at the door. Support from Big Sis.
︎︎︎ GET THE TICKET/POSTER BUNDLE

Another special announcement is coming this Friday...
See you there,
xoxo
︎ 01.23.2023
Welcome to the Supercave!
If you're here, thank you for ordering THE NEWSPAPER and supporting us as we roll out a lot of new music in 2023. This is a regularly updated live link that will give you early access to all things Supercave.
Our first single, "The Situation" will go live on streaming platforms in March but it will be available to stream/download here one week early. Here, we will give early streaming access to all of our upcoming releases, free downloads to our music, access to stems, B-sides, photos and stories that we won't share anywhere else.
We also would like to invite you to join our
private Whatsapp group chat
. You will have a direct line to us and we'll hang out in the chat. What are we going to talk about? Whatever comes up... songs we like, memes, must-see films, and anything else you want to talk about.
Thanks for being here and chat soon xx